Welcome to the Wiki
Edit
Motu Patlu  is a comedy CGI animated television series airing on [Nickelodeon]. It is adapted from the classic comic strip on Lot Pot. It was premiered on 16 October 2012, beginning with episode "John Banega Don". It focuses on two friends, Motu and Patlu, living in the fictional city Furfuri Nagar.The director is Suhas Kadav and the theme music composer is Sandesh Shandilya. The producers are Deepa Sahi and Anish JS Mehta. The theme song "Motu Aur Patlu Ki Jodi" is sung by Sukhwinder Singh.[1] Motu Patlu is based on characters created by Kripa Shankar Bhardwaj in 1960s for Lot Pot Magazine. After the success of Season One, Season Two premiered with the episode "Snow Park" and ended with the episode "Photo Shop". Later, Season Three premiered in 2014 with the episode "The Devil Toothpaste". The fourth season premiered in June 2015. The episodes are in three different languages, Hindi, Tamil and Telegu. It also has a number of movies. Wow Kidz is a YouTube channel which uploads Motu Patlu episodes in all these languages.
The characters of Motu Patlu are avaliable on the akinator
The founder of this wikia is currently not active. If you need help contact the admin or ask L.o.d.7 or Balochistan the most active members on this wiki. All contributions to this wiki are most welcome.
P.S: All pictures of this wikia are not created by us we just took them. They still belong to their respective owners.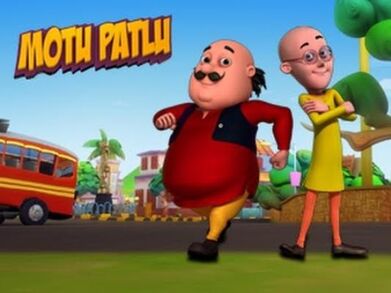 Ad blocker interference detected!
Wikia is a free-to-use site that makes money from advertising. We have a modified experience for viewers using ad blockers

Wikia is not accessible if you've made further modifications. Remove the custom ad blocker rule(s) and the page will load as expected.