Welcome to the Wiki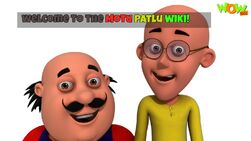 Motu Patlu is a comedy CGI animated television series airing on [Nickelodeon]. It is adapted from the classic comic strip on Lot Pot. It was premiered on 16 October 2012, beginning with
The characters of Motu Patlu are available on the akinator and the main website.
The founder of this wiki is currently not active. If you need help contact the admin or ask L.o.d.7, Kashirin Kakato, or GajaMada who are the most active members on this wiki.
If you have even the slightest information to show, Be Bold! Dont Be Shy! Hit the edit button and start editing! Vandalizing however will not be welcomed in this wiki and will ruin for others. Thank you for your contributions! We need your help!
P.S: All pictures of this wiki are not created by us we just took them by screenshots. They still belong to their respective owners.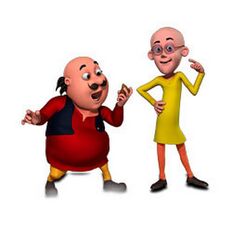 Ad blocker interference detected!
Wikia is a free-to-use site that makes money from advertising. We have a modified experience for viewers using ad blockers

Wikia is not accessible if you've made further modifications. Remove the custom ad blocker rule(s) and the page will load as expected.